DOLPHIN F CLASS OPEN RIFLES
Your Rifle is built to our very high standards & ABSOLUTE accuracy GAINED from the very best components.
F Open has been shot by Mik since F Class beginning's and we probably have more experience in this field of specialized rifle building than any other company.
We have the experience of using many of the wild cat calibres in competition

We will not start your rifle build unless we have all the components to hand and can guarantee a delivery date. Delivery is normally 6 to 10 weeks (including proofing) from order. Please contact us regarding your rifle project as we are more than happy to discuss your requirements. We will provide you with a comprehensive build sheet and prices and will guarantee delivery time upon receipt of your order. All Rifles come with their own information folder, this includes comprehensive instructions on Barrel run in procedure, cleaning procedure, trigger care procedure, proof certificate and any other accessory literature that is pertinent to your rifle.
DOLPHIN'S F OPEN RIFLE BUILDS - Choose your dream rifle from top brand components. Delivered in weeks not months...

All F Open calibres available. Prices from £2600.00 including VAT. (Not including Optics and Rings). F Open Class rifles use the best of components to ensure accuracy and competitiveness from day one.
Rifle Stocks
Choose from of top brand rifle stocks. See rifle stocks under our accessories menu above.
Actions
Huge choice of top brand rifle actions to choose from. See rifle actions on our accessories menu above.
Triggers
A choice of Jewel, DCR or Flavio Fare triggers is available, all guaranteed to be crisp and a pleasure to use. Set to your choice of 'Weight of Pull'.
Barrels
Fitted with whatever twist and length Bartlein, Lilja or Krieger Barrel you wish, this is throated to your requirements and ammunition choice. We recommend Bartlein Barrels, the choice of the winning GB F Class Open Team. We can also supply Krieger, Lilja, Border, Lothar Walther or Broughton Barrels from stock.
Scope Rings
We use Dolphin Custom Rings, Third Eye Tactical, and many other brands to suit your set up.
Scopes
We can supply either Sightron, March, Vortex or Nightforce Scopes at lower prices than many other dealers when included in a full rifle build.
Accessories
There are many after-market accessories available, and we are happy to supply these at time of building your rifle. We are also happy to fit any available Muzzle Brake or Moderator during the build. Don't miss our Dolphin F Class rest within our accessories menu.
Cosmetics
We can flute your barrel with many designs and supply your rifle many colours including camouflage patterns.
Please email us with your basic requirements and we will send you a "Build & cost sheet" by return or download one from this page. Expected build time from accepting "Build & Cost" sheet is 6 - 10weeks.
(Depending on proof house schedule). Thank you and we look forward to building your special rifle...
F Open Rifle spec;

F Open Rifle in 7-270 WSM (0.312"neck). Bat 3L action. Bartlein 8.5 Twist 5R Stainless Steel Barrel. Walnut Laminated and Lacquered stock. March 10-60 x 50 Scope
F Open Rifle spec;


This is a .300 RUM rifle built on a Barnard PL, Action, Bartlein Fluted Barrel with Dolphin Sideport Muzzlebrake, fitted to a Joe West Open Laminated Stock and an Oiled and Polished Finish
F Open Rifle spec;


Dolphin Modular F Open Rifle. Nesika K action fitted with Bartlein 8 Twist Barrel. Calibre 6.5x47mm Lapua (0.294" neck). Fitted with a March 8-80 x56 Scope. Duracoated in Parker
F Open Rifle spec;


This is a .284 win rifle built on a Barnard P Action, Bartlein Barrel, fitted to a Joe West Open Stock with a lacquered finish
F Open Rifle spec;


Three Nesika K's in .308 win with Joe West Laminted stocks with an Oiled and polished finish
F Open Rifle spec;

This is a .7-270 WSM rifle built on a Dolphin C Action, Bartlein Barrel fitted to a Joe West Stock with a Lacquered Finish
F Open Rifle spec;


This is a .300 WSM rifle built on a Dolphin CST Action, Bartlein Barrel fitted to a Dolphin Modular Stock with Open Forend and finished with a water transfer finish
F Open Rifle spec;


This is a .7-270 WSM rifle built on a Dolphin CST Action, Bartlein Barrel fitted to a Dolphin Modular Stock with Open Forend and a custom air brush paint job
F Open Rifle spec;


This is a .300 WSM rifle built on a Barnard P Action, Interrupted Flute Bartlein Barrel, with Dolphin Side port muzzle brake fitted to an AM Carbon Fibre Stock
Your F OPEN Rifle is built to our very high standards and expected accuracy from the very best of components.
About Dolphin Gun Company
Mik Maksimovic is known throughout the world as a skilled and knowledgeable shooter, having over 35 years experience in shooting including; representing Team GB on many occasions over the past 20 years. Mik still shoots competitively, concentrating on his passion of F Open target shooting and is currently the Team GB teams manager.
Mik comes from an engineering background and decided to take his passion to the next level by starting Dolphin Gun Company. Here at Dolphin Gun we pride ourselves in expert Gunsmithing and Customer Service, both are of utmost importance to us! You will find Mik will go out of his way to help and assist all customers old and new with is knowledge at every opportunity.
Due to our workload and as much as Mik would love to stand talking all day, we do work on an appointment basis - Give us a call, the coffee is always free. Tel 01205 368639.
Dolphin Gun Company are GOLD sponsors of Team GB
All in-house gunsmith facilities at Dolphin Gun Company. A hugh investment in CNC, lathes, reamers, milling and more... See our workshops here »
As you will see from this website our facilities and skilled workforce at Dolphin Gun Company are probably the best in the UK for all aspects of rifle work.
Dolphin Gun company are also a major sponsor of the Great Britain F Class Competition.
TRADING ADDRESS:
Dolphin Precision Engineering Ltd
T/A Dolphin Gun Company
Bank House
Scalp Road
Fishtoft
Boston
Lincolnshire
PE21 0SH

T - 01205 368639
M - 07747 771962
E - mik@mikdolphin.demon.co.uk
Dolphin Gun Company is a trading name of;
Dolphin Precision Engineering Ltd.
Company Reg No. 02741709
VAT No. GB943791589


Legal pages;
TERMS & CONDITIONS
REFUND POLICY
PRIVACY STATEMENT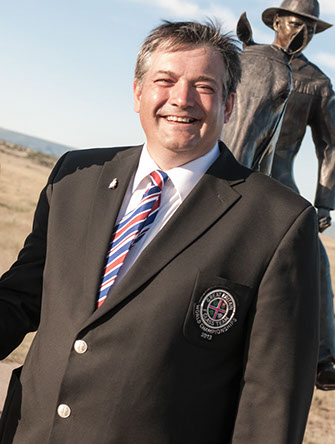 Mik Maksimovic photographed at the 2013 F Class World Championships
in Raton. New Mexico. Mik is the current Team GB teams manager.
SAFE SHOPPING WITH DOLPHIN GUN COMPANY
Your credit card data is encrypted with secure socket layer technology (SSL) and stored with a AES-256 encryption through the Payment Card Industry Data Security Standard (PCI-DSS).
A company run by a shooter for shooters
RECOGNISED WORLDWIDE AS PRECISION RIFLE MANUFACTURERS
Please note - Due to legal restrictions no firearms can be sold over the internet. No firearms or section-1 item sales can be made to anyone under the age of 18.
Please contact Dolphin Gun Company direct for firearms sales or other items that cannot be sold via the internet.