Dolphin Gun Company are GOLD sponsors of Team GB
Re-barreling and Rifle Work
We have invested heavily in this side of the business, the current equipment that we use to ensure that this very important process is done correctly is listed below;
Completely rebuilt Harrison and Colchester Lathes with Newell DRO fitted and Colchester Lathe built from the Ground up purely for Re-barrelling work– better than new tolerances. Two Micro adjuster Chucking systems to allow for centring of the barrel bore to well under 0.0001 thousands of an inch (allowing for gauge tolerances and workshop temperature) with soft Jaws to save marking the barrel. We are able to flute barrels on our own CNC machinery, including spiral fluting to high quality finishes.
Our gunsmiths area
Each Caliber that we chamber is done with Pacific Tool and Gauge Reamers. We use Roughing, Re-size and Finish Reamers for each specific caliber and have all pilot sizes to allow the reamer to feed centrally down the Bore.


Each Chamber is throated separately with the specific throating reamer, this allows the customer to specify throat length to suit bullet type.

All processes of the chambering are checked and inspected using our borescope and camera system before moving onto the next process.

All Mitituyo clocks and gauges are calibrated and checked regularly, as are all Range and Indicator rods.

A Bore flushing system is used, so that all swarf and chippings are constantly flushed away from the reamer, so as not to scratch or cut the bore oversize. Flushing system has its own feed tank and filters so that only Clean Neat Flushing Oil is ever pumped down the barrel.

We are able to flute barrels on our own CNC machinery, including spiral fluting to high quality finishes.

Pacific Gauge and tool crowning cutters are used to crown barrels, this allows the crown to be cut cleanly and concentrically with no burrs on the end of the rifleing.

All threads, mating surfaces and crowns are polished and inspected internally and externally for tolerances and finish.

Headspace can be cut to any size (Match or Field Tolerances), within tolerances to suit the customer, and headspace gauges and shims are used to ensure accuracy.

Finally the Barrel is mated to the action using a non seize compound and torqued up using an action and torque wrench.
Please give us a ring to discuss your requirements, as we hold a Large stock of Bartlein, Krieger ,Truflite and Lilja Barrels, ready for fitting. If we don't have what you require, we will endeavour to get hold of it for you. As you have already seen, we have invested heavily in equipment and tooling and pride ourselves on getting the most important part of your rifle correct.
As we stated earlier, we are very happy to quote for any work that we feel we have the tooling and knowledge to do to our own high standards.
We are currently investing heavily in Barrel Stock from 4 different manufacturers, we have in stock over 600 barrels in the most popular calibres and contours available, this reduces your waiting time to a MINIMUM!
We currently have over 50 Full Reamer sets in stock and are adding to this on a regular basis, so If we don't have the Chamber Reamer for your Caliber, please give us a ring and we will order it from Pacific. There is no extra charge for buying in a Chamber Reamer. All Chamber Reamer sets include Roughing, Resize and Finish Reamer plus all Gauges, Indicator Rods and Throating Reamers. All our Reamers are minimum Freebore (throat length) and we use a sep throating reamer to enable us to cut the throat length to the customers requirements and his ammunition type.
About Dolphin Gun Company
Mik Maksimovic is known throughout the world as a skilled and knowledgeable shooter, having over 35 years experience in shooting including; representing Team GB on many occasions over the past 20 years. Mik still shoots competitively, concentrating on his passion of F Open target shooting and is currently the Team GB teams manager.
Mik comes from an engineering background and decided to take his passion to the next level by starting Dolphin Gun Company. Here at Dolphin Gun we pride ourselves in expert Gunsmithing and Customer Service, both are of utmost importance to us! You will find Mik will go out of his way to help and assist all customers old and new with is knowledge at every opportunity.
Due to our workload and as much as Mik would love to stand talking all day, we do work on an appointment basis - Give us a call, the coffee is always free. Tel 01205 368639.
Dolphin Gun Company are GOLD sponsors of Team GB
All in-house gunsmith facilities at Dolphin Gun Company. A hugh investment in CNC, lathes, reamers, milling and more... See our workshops here »
As you will see from this website our facilities and skilled workforce at Dolphin Gun Company are probably the best in the UK for all aspects of rifle work.
Dolphin Gun company are also a major sponsor of the Great Britain F Class Competition.
TRADING ADDRESS:
Dolphin Precision Engineering Ltd
T/A Dolphin Gun Company
Bank House
Scalp Road
Fishtoft
Boston
Lincolnshire
PE21 0SH

T - 01205 368639
M - 07747 771962
E - mik@mikdolphin.demon.co.uk
Dolphin Gun Company is a trading name of;
Dolphin Precision Engineering Ltd.
Company Reg No. 02741709
VAT No. GB943791589


Legal pages;
TERMS & CONDITIONS
REFUND POLICY
PRIVACY STATEMENT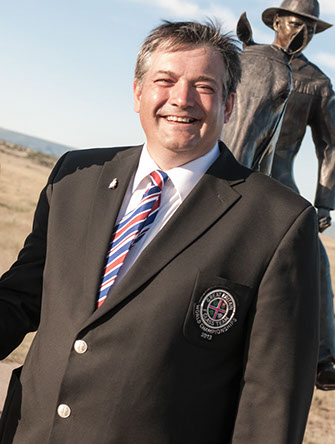 Mik Maksimovic photographed at the 2013 F Class World Championships
in Raton. New Mexico. Mik is the current Team GB teams manager.
SAFE SHOPPING WITH DOLPHIN GUN COMPANY
Your credit card data is encrypted with secure socket layer technology (SSL) and stored with a AES-256 encryption through the Payment Card Industry Data Security Standard (PCI-DSS).
A company run by a shooter for shooters
RECOGNISED WORLDWIDE AS PRECISION RIFLE MANUFACTURERS
Please note - Due to legal restrictions no firearms can be sold over the internet. No firearms or section-1 item sales can be made to anyone under the age of 18.
Please contact Dolphin Gun Company direct for firearms sales or other items that cannot be sold via the internet.